THE
Best Dog Shoes

PAWS DOWN!®
Our
Shoes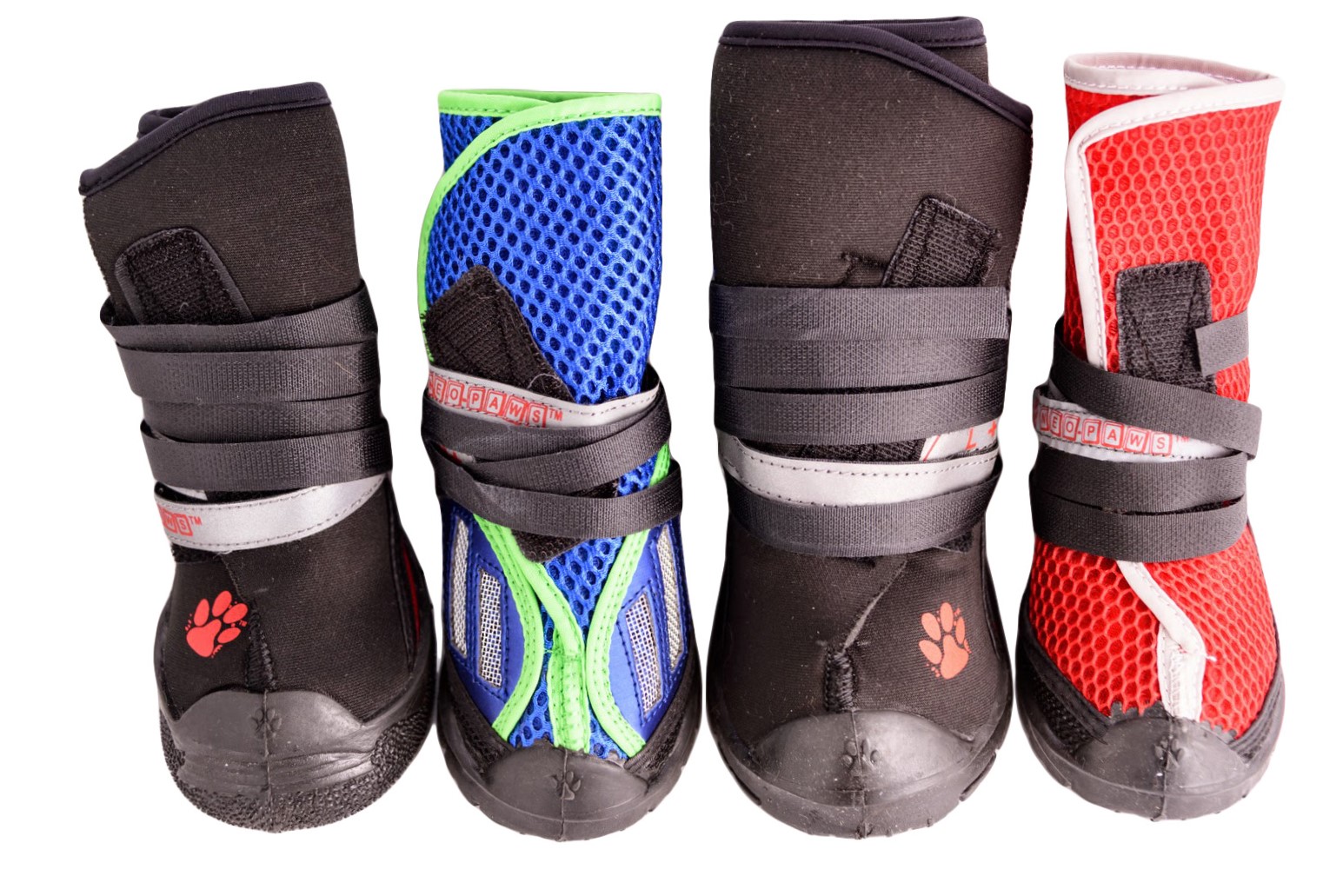 Kris & Boy come shopping in the                  Fitting Room, Toronto
About Neo-Paws, a candid interview      with founder, Roanna Sabeh-Azar
The shoes were created as a real necessity based on consistent harm done to my dog's paws when he would accompany me running/biking/roller-blading. There was nothing like them and nothing else available on the market for the sporting/working dog, and I just knew that it was up to me to create the first running shoes worldwide for dogs!   My background included managing a shoe boutique when in school and shoes were already of great interest to me; so why not make and sell them for dogs!?
Unfortunately, other people when I first launched Neo-Paws in 1992 didn't think the same way as I did and the idea was ridiculed amongst the general population but that never stopped me, it made me work harder!  It took a good 10-15 years to bring everyone up to speed and then BOOM, the market for dogs exploded into what we know it as today and in that time we perfected them into what they are now; absolutely the best dog shoes ever made which fit any breed and weight of dog, pig, llama, donkey, pony and small horses too!
Although they can be worn for everyday protection in all seasons, we tag them as orthopaedic which essentially means that when worn with or without our gel insoles, they comfort the dog's paws by providing padding and shock absorption, make the dogs more agile, in some cases even allow them to walk on their paws when they couldn't. They protect against dragging, on abrasive surfaces, allergens, bacteria, arthritis, cuts & wounds, fleas, ticks, foxtails, snow, ice, dirt and anything you can think of that would bother your own feet and one of the biggest uses they aid with is that they prevent slipping on any slick surface.
For a closer look at the shoes, please have a look at our video above called: DOG SHOE SUMMARY and if you have any questions or would like to order, please contact us online, by email or call us at:  1-888-364-7463.
Thank you for visiting us and hope you have a Pawesome Neo-Paws day!