Description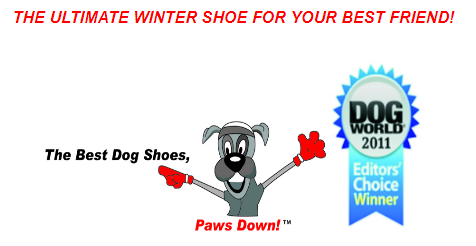 WHY THE NEO-PAWS HIGH PERFORMANCE™?
These shoes are ideal for rain and snow as well as being perfect for water sports and protection from wounds caused by dragging paws.
This model is the shoe of choice for walks, sporting activities and the winter season. The upper is of a water-resistant neoprene with all-new Aqua-Blocking features and the sole is made by an injection molding process which resembles that of a running shoe. The rubber is formed to cover the entire paw area of the shoe and rise around the seams. Heel reinforcement & Toe Caps have been added for maximum durability. This process has been developed for your dog's ultimate comfort and protection. If added quality, strength and performance are required, the High-Performance shoes are the footwear of choice.
They are also orthopaedic and recommended daily by veterinarians worldwide for paw injuries and to comfort hip dysplasia, arthritis and dragging paws caused by degenerative myelopathy.
NB: They are NOT to be used INDOORS for extended periods of time or in the HEAT so please refer to the Reinforced Energy™ Orthopedic Summer Shoes which are ideal for the afore-mentioned issues.
Also, even though they are available in smaller sizes, we do not recommend that any dog below 15 pounds wear these.
They will be too bulky and not stay on properly and the regular-performance shoes would be more suitable for them
For dogs that drag their paws, we suggest you use the Shoe Goo to extend the life of the shoes!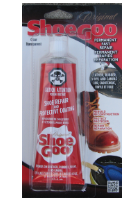 NB: A dog does not have to be an athlete to wear the High Performance™ shoes. They are more rugged resulting in a longer life span. They are also the best for water wear.    Used and recommended by veterinarians and canine physical therapists worldwide.
Now available in 11 Sizes: XS, XS+, S, S+, M, M+, L, L+, XL, XL+, XXL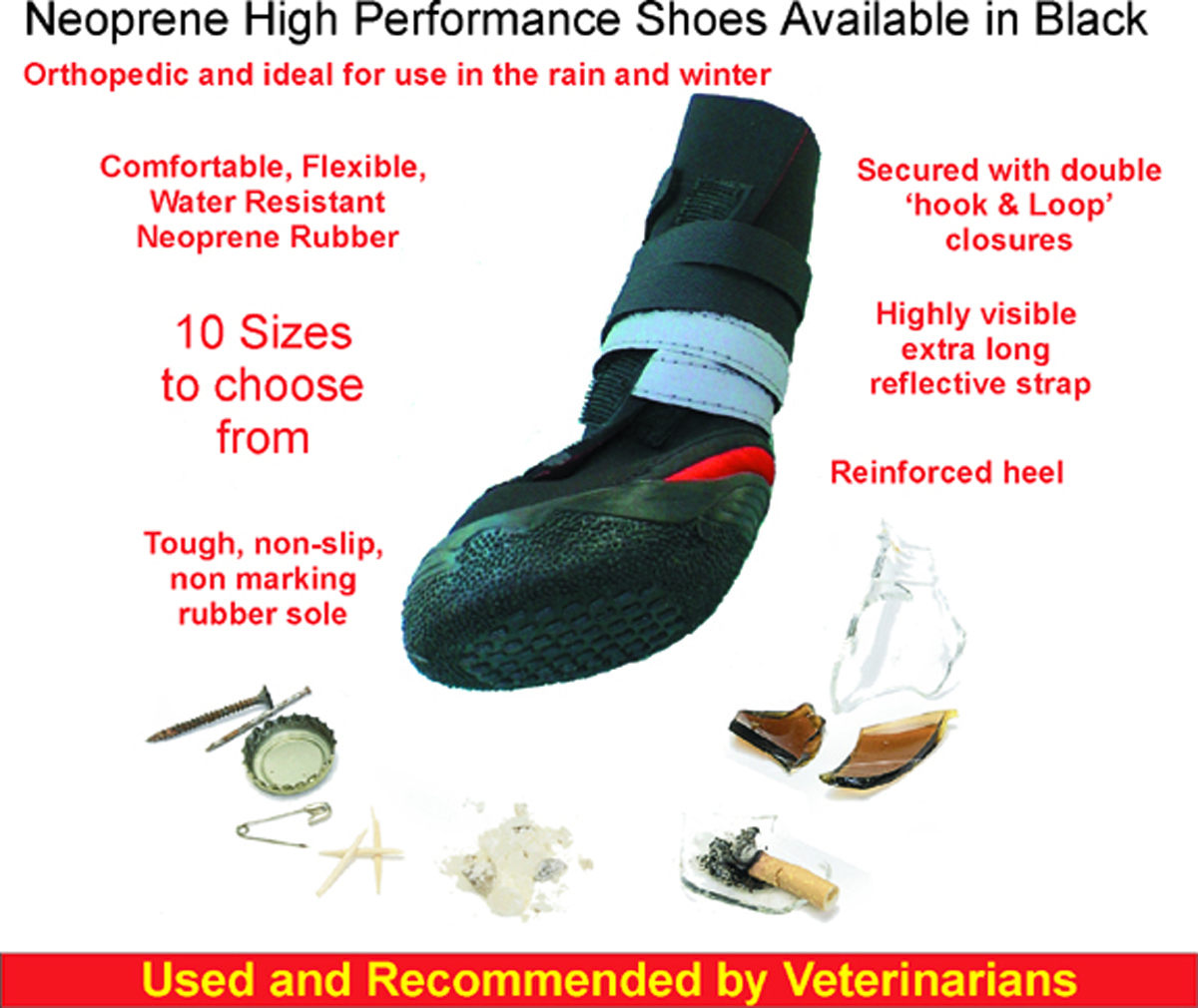 NEWSFLASH: Neo-Paws™ International, are the designers and manufactures of all the dog shoes shown on this site and its broad range of canine safety gear. Our customers have deemed our shoes "the world's best" and our shoes have become the product of choice for many search and rescue teams including C.E.R.T. (the California Hope Emergency Crisis Response Teams), as well as Guide Dogs for the Blind, Germany's Deutschland Polizeibeamter, the Royal Canadian Mounted Police, Texas Border Patrol, US Border Patrol units, and many others. We keep improving upon the product in order to provide our customers with the best ! We are grateful and proud to be of service to many ! Remember that: AN OUNCE OF PREVENTION IS WORTH A POUND OF CURE ! And believe us OUR SHOES STAY ON !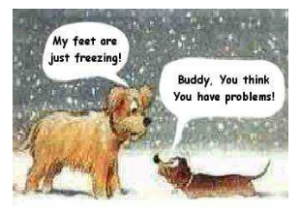 From one of our customers: 'The boots have passed the Run after the ball like a mad fool test and the Run in the woods and the snow test with flying colours. With the gators over the boot, they stayed snuggly in place and let in no snow. The fit is excellent. There was a bit of a struggle to put them on; this poodle is not very stoic. They function as advertised. He was still enjoying his walk in the woods two hours later'. Michel R
How To Measure 
Please only use our Neo-Paws measuring systems: either the printout or our Neo-Paws app since tracing the dog's paws or using other company's shoes or charts do not work:   
Print out one or both of the paw size charts here below
Measure the diagrams to make sure they printed out as the size stated
Place the dog's paw at a normal stance, (not spread out) on the diagram that you think matches.
The paw should fill the entire black line diagram and the trimmed nails should

go outside

the front line
IMPORTANT:

S

ince your dog's rear paws may be smaller; so please measure them as well.

Don't have a printer? No problem, simply download our free Neo-Paws app on your smartphone or tablet and please follow the instructions or if you are already on your device, simply click on either of these two images that best suits you and they'll take you right to it!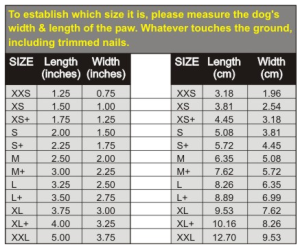 If you are still not sure, please feel free to call or email us and we would be happy to help you figure it out !