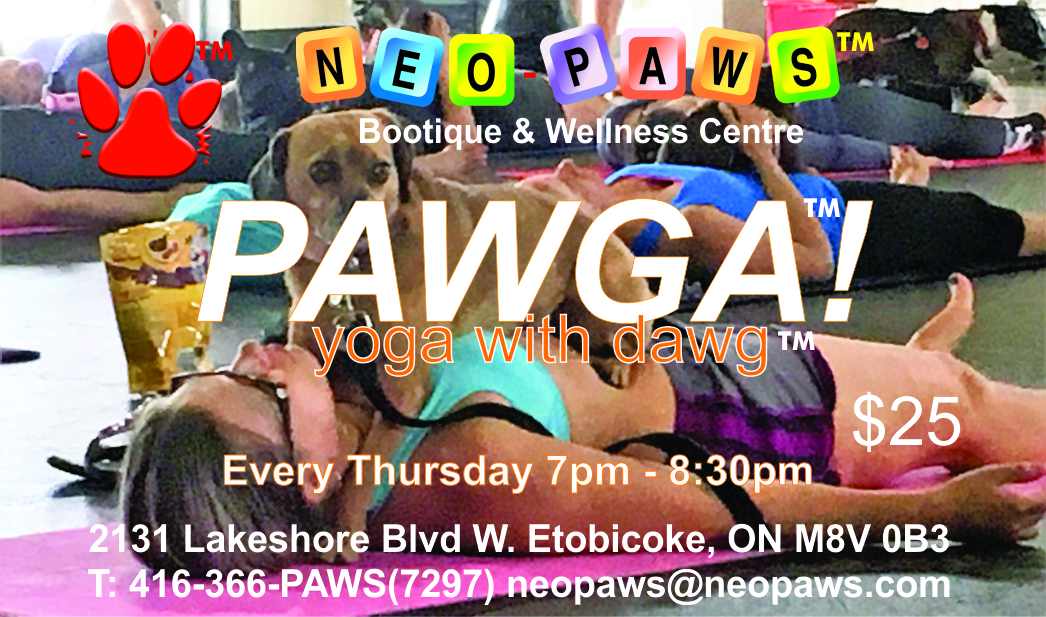 Do you love Yoga or want to come and learn? Do you feel guilty leaving your dog at home alone? Well, you never have to feel that way again! Neo-Paws Wellness Center is calling all Yoga lovers to come for Meditation and Yin Yoga WITH your Dog! That's right, we have room for 12 teams so sign up fast and reserve your spawt!
Please bring your Yoga mat, water bottle, leash and Dawg!! And don't worry about anything, not a yoga pro, no problem, you're dog is restless, no problem, in time all will learn to be zen :))
NB. For better results, PLEASE take your dog for a stroll or long walk before coming to class!
We look forward to meeting you!
Tel: 416-366-7297
Email: neopaws@neopaws.com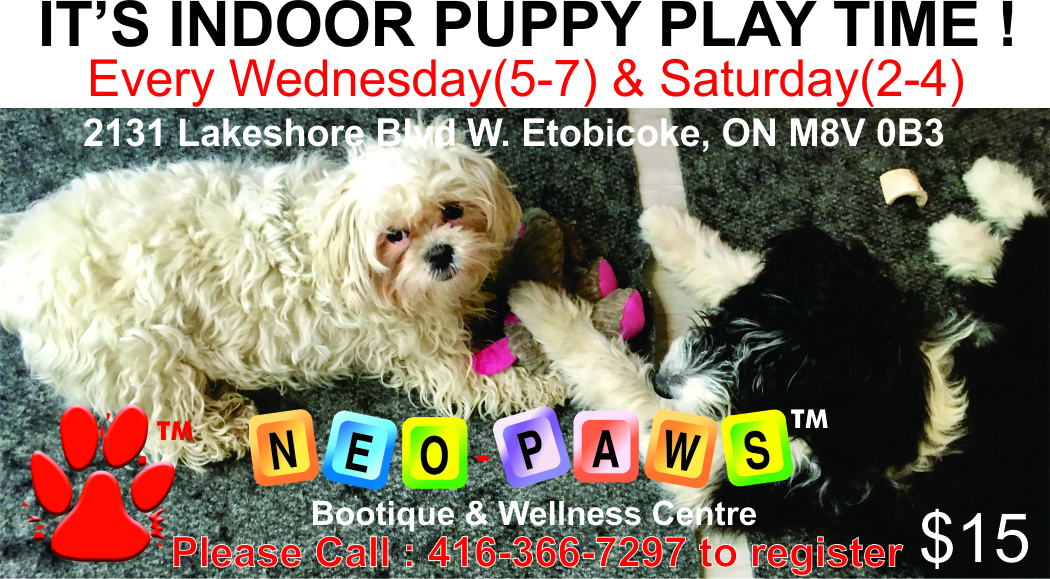 Calling all puppies and small breed dogs! Every Wednesday and Saturday at the Neo-Paws Bootique & Wellness Centre! Doggies will join together to cause some ruckus in our 1600 sq ft open-space filled with treadmills, slides, toys and much more! It's a lot of fun for both dogs and their humans to socialize together and 'baby it's cold outside!' So come on into the warmth! 2131 Lake Shore Blvd West 416-366-(PAWS)7297